I've been playing Lord Of The Rings these past months and got my main minstrel up to level 44. I have another minstrel at level 42 which I don't play anymore and a captain close to level 30. I've been playing mostly in monster play on the monster (creep) side as a weaver (spider). The creeps fight against the free peoples (freeps) who can only come out in the ettenmoors after level 40. I thought it was a good time to report on the updates and playability of this game.
On June 13th, 2007 the first free content update was added called "Shores of Evendim" which features book 9. The books are epic quests which roughly follow the main story from LOTR. Watch the trailer here.
Evendim map was opened up above the shire with new monsters and quests to be done. Some of these quests are hard and you need to be over level 30. The salamanders are a fun enemy to fight against because they can blow fire. The deer in this area can attack as well so be careful! The worst part of this area is the huge lake which takes up a big part of the map. Fastest way to get across it is to swim very slowly. They really should add a boat or something to get across this lake. Also this update brought in a very hard quest called "Thief-taker's Bane" which really needs more than 1 minstrel. Most of the players who finish this quest really hate it but It's a good challenging quest compared to some others. This is a fun addition especially for the level 30 to 40 people looking for solo quests.
Each class can now get unique epic armour from drops and the first 24 person raid was introduced in the Misty mountains called Helegrod. I Am not high enough to try this raid but I've heard it can be rough. Some have complained about the lack of epic drops in other areas outside of raids. I don't know if I will try a raid when I get my character to level 50. I only raid in monster play right now.
There was some much needed changes to the crafting professions too. Farming is now more profitable and is needed for the cooks. Before this patch cooks would be able to buy all ingredients from npc's instead of regular players at the auctions. Now this has changed for the good. Farming is now profitable and cooking is not as easy as it was.
The music system in the game got better with two additional instruments. A drum and bass can be bought to play music. They also added a way to play abc notation from a file. This brought in some fun for regular players who couldn't play as well as others.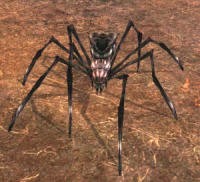 Monster play had some changes happen on the creep side and some incentives for the freep side. A major change was to the spider who now can spit poison making it a range attacker. I actually created a spider of my own around this time and have been playing one ever since. I am now rank 5 on Elendilmir server and rank 4 on Firefoot server. Ranking a monster player can only be done by killing freeps.
My personal opinion of this update was that is was needed for more solo quests but it brought in some bad bugs which needed to be fixed. I still haven't finished the book 9 quests yet so still need to do more with this update. This update also brought some new enemies to kill for level 40+ players which is desperately needed for this game. I give this update a 8 out of 10. I liked it and was entertained for a few weeks and I still have stuff to do in this area.